Howdy Ladies & Bros! 
We're proud to report we've got another show rolling down the pipeline – and our first time at NYC's famed MERCURY LOUNGE!  We're pumped to be joining an absolute A-List of ass kicking bands, put together by the infamous ElleStock Presents!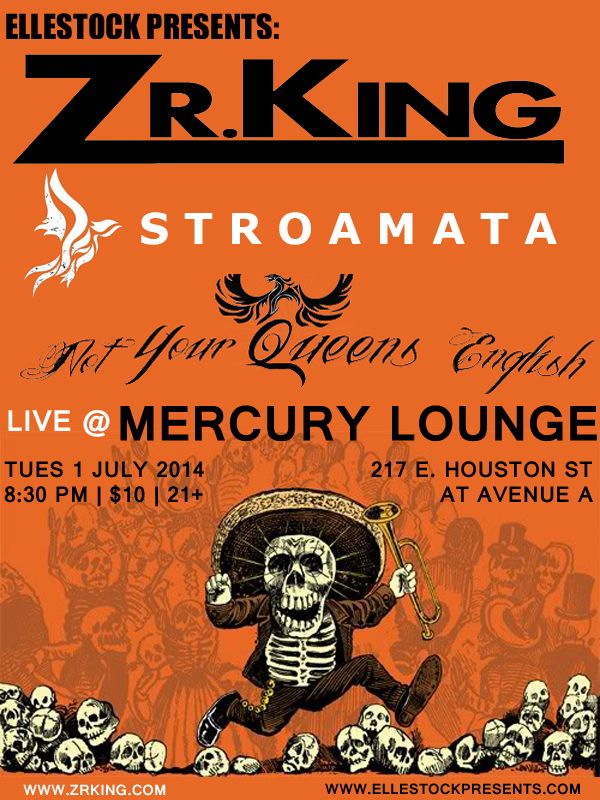 Set your phasers to STUN!  Lock up your daughters! Shoot your sons!  If there's one thing they got in spades over there, it's hot rock'n'roll and ice cold cold ones.  DO IT TO IT. 
More phonesticks please! 
IN ROCK WE TRUST,
ZrK