Hot dog, check your watch!
We're excited to announce our next NYC show, at the dopetastic Rock Shop in Brooklyn, one of our favorite venues! 
Mark your calendars for 9/4!
Griffin was down there last weekend to celebrate the send off show for
The Spanish Channel's
resident hot-lixxx lead guitar goddess megastar, Lauren Stockner: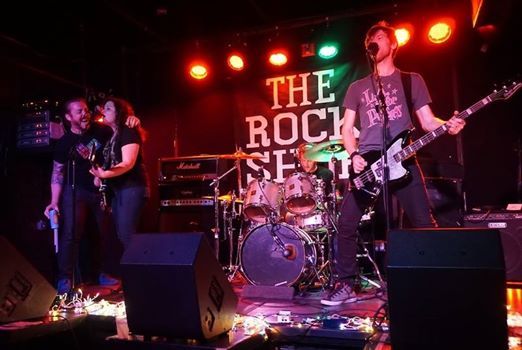 More details to follow. 
Hope you are all having a Merlin-style Hollywood summer, full of icepicks, geese, cougars, fly-bys, mavericks, vipers and - of course -
James S. Tolkan
!
IN ROCK WE TRUST,
ZrK